You are here
Back to top
The Atlas Paradox (Large Print / Library Binding)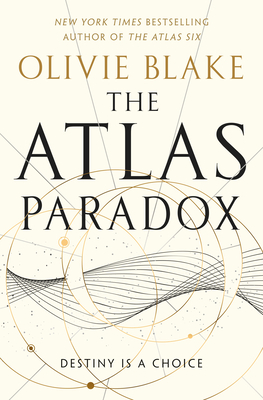 $40.69

Usually Ships in 1-5 Days
Description
---
The Atlas Paradox is the long-awaited sequel to Olivie Blake's New York Times bestselling dark academic sensation The Atlas Six--guaranteed to have even more yearning, backstabbing, betrayal, and chaos.
Six magicians were presented with the opportunity of a lifetime.
Five are now members of the Society.
Two paths lay before them. All must pick a side. Alliances will be tested, hearts will be broken, and The Society of Alexandrians will be revealed for what it is: a secret society with raw, world-changing power, headed by a man whose plans to change life as we know it are already under way.
The Atlas Six introduced six of the most devious, talented, and flawed characters to ever find themselves in a magical library, and then sets them against one another in a series of stunning betrayals and reversals. As much a delicious contest of wit, will, and passion as it is of magic...half mystery, half puzzle, and wholly a delight.--New York Times bestselling author Holly Black
About the Author
---
Olivie Blake is the pseudonym of Alexene Farol Follmuth, a lover and writer of stories. She has penned several indie SFF projects, including the webtoon Clara and the Devil with illustrator Little Chmura and the BookTok-viral Atlas series. As Alexene, her young adult rom-com My Mechanical Romance releases May 2022. She lives in Los Angeles with her husband, new baby, and rescue pit bull. Find her at olivieblake.com.