You are here
Back to top
Please Return to: Norbert M. Finkelstein (Paperback)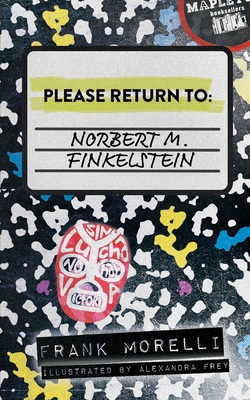 $13.99
Email or call for price
Description
---
Have you ever wondered, "What in the world is my teacher thinking?" You may not know it, but this very journal you now hold in your hands is the key to answering your question once and for all. As long as you can keep a few secrets.
Mr. Finkelstein is your average middle school English teacher...who just happens to moonlight as a professional wrestler. Norbie would like to keep this little part of his life a secret. He'd much rather endure the daily bullying he takes from students like Jimmy Baker, a world-class bubblegum flinger, and perform as the personal gopher for inept colleagues like Coach Seam and Principal Rubrick. It's easier that way. Out of the spotlight and under the radar: the story of Norbert's life.
But when he decides to throw his weight around in the ring so he can afford to send his always-supportive mother on a dream vacation to the Greek Isles, a past life and his squandered talent rise up to haunt him. Between his brutal training sessions with Sensei Clement, and the threats he receives from a shifty fight promoter named Joey Happenstance, Norbert must wrestles his way up the ranks by pinning an entire cast of zany opponents. But it takes a lonely student named Maya and Norbie's secret crush, the school librarian Ms. Gluten, to help him find his true passion and the courage to face his toughest competition yet.