You are here
Back to top
Inspired by the WOW Moments of Life (Paperback)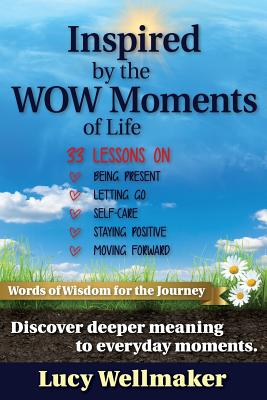 List Price: $14.95
Our Price: $14.20
(Save: $0.75 5%)
Usually Ships in 1-5 Days
Description
---
Are you paying attention to your life and to the lessons it has to offer?
After paying close attention to her own life and freely sharing her message with others for more than 13 years, Lucy Wellmaker has compiled 33 lessons to share with you in hopes of making a difference in your life. Lucy has a unique way of looking at an everyday moment, seeing the life lesson it has to offer and gaining words of wisdom from the experience.
She calls these "WOW Moments". Once you read one, you will understand the reason why.
In this book, Lucy takes her "WOW Moments" to a deeper level. Each lesson includes powerful questions to ponder and invites you to discover deeper meaning to your life and uncover your own "WOW Moments".
There is a wealth of wisdom available to everyone every day. This wisdom is here to help us and to guide us and to show us the way. It gives us the insights and the knowledge we need to affirm our actions and to discern our next steps. It always has our best interest in mind.
When we notice and act on the wisdom we receive, we live our lives more on purpose. Be open to the process that unfolds through these pages and know that an ordinary moment can have extraordinary meaning.
Wow . . .